Probate Mediation in Michigan
Get Help for Probate Disagreements from our Troy Probate Mediation Attorneys
If you have a disagreement over a probate matter, probate mediation may be a way to resolve the issues without the time and expense of litigation. The attorneys at BRMM have decades of experience helping clients with probate mediation in will and trust disputes, estate administration issues, matters involving guardianship and conservatorship, and other matters within the jurisdiction of Michigan probate courts.
Our Experience and Credentials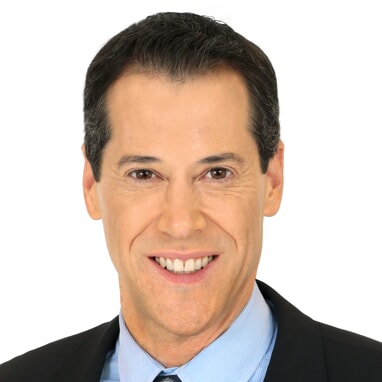 BRMM Shareholder Andrew W. Mayoras has been a certified and trained mediator, concentrating in trust, estate, and other probate mediations since 2015. He completed mediator training and advanced mediator training through the Institute of Continuing Legal Education. Andy Mayoras serves as a mediator for cases throughout metro-Detroit and the State of Michigan, primarily for probate disputes pending in Oakland, Macomb, Wayne, and Washtenaw Counties.
---
If you are dealing with a probate dispute and looking for Michigan mediation services, get the representation you need by contacting us today.
---
Probate Mediation in Michigan
Michigan probate courts favor the use of alternate dispute resolution in disagreements involving matters within their jurisdiction. Mediation is a type of alternate dispute resolution defined in the Michigan Court Rules as "a process in which a neutral third party facilitates communication between parties, assists in identifying issues, and helps explore solutions to promote a mutually acceptable settlement. A mediator has no authoritative decision-making power."
Parties in a disagreement may voluntarily use probate mediation at any time, even if a court action has not been initiated. In some court cases, a probate court may order the parties to participate in probate mediation in an effort to settle the matter without the time and expense of a court proceeding.
The parties themselves select the probate mediator. Many Michigan probate courts maintain a list of approved probate mediators who meet specified requirements. The parties are not required to use an approved mediator and may choose a mediator who is not on the approved list. Mediators charge an hourly fee. The cost of mediation is usually divided between the parties. If a party cannot afford a mediator, some probate courts may provide a mediator at no or a low cost.
Probate mediation enables the parties to work through issues in an informal, stress-free neutral location and environment. The probate mediator does not make decisions for the parties, but encourages discussions directed at finding mutually agreeable solutions to the issues. A party may have their attorney accompany them to the mediation sessions, but legal counsel is not required. The mediator conducts the conversations between the parties.
If mediation succeeds, the probate mediator or one of the attorneys draft a mediation agreement. When the parties sign the agreement, it becomes legally binding. If there is a court case pending, the mediator reports to the probate court that the parties have reached a settlement.
What are the Benefits of Probate Mediation?
Probate mediation may provide benefits to parties with a disagreement involving a probate matter. Mediation can avoid costly litigation and save time getting to a resolution, which can minimize the emotional and financial stress caused by the dispute. Finding a solution through mediation may also save long-term relationships, which can suffer through prolonged litigation in court.
Probate mediation is confidential and private. The agreement between the parties is a confidential document that does not become public, unlike many court proceedings and decisions.
Each party has full control over the outcome of mediation. You are not forced to agree to anything. If you submit a dispute to the probate court for a decision, the result is unpredictable and can be a win-or-lose proposition that can only be challenged through an appeal.
You do not give up any legal rights by agreeing to probate mediation. But the mediation process can bring about a compromise that ends a disagreement, if all parties voluntarily agree to it as part of the settlement. If a mediation is not successful, the parties can continue to litigate the dispute in court.
Despite the potential benefits, probate mediation is not the right solution for every probate dispute or disagreement. The best way to find out if probate mediation might be an option in a particular situation is to talk with an experienced probate mediation lawyer.
Get Help with a Probate Dispute Today
BRMM attorneys have decades of experience assisting clients with probate mediation and serving as probate mediators for parties involved in probate disputes. Our extensive experience with probate and litigation enables us to provide highly effective counsel and representation and serve as probate mediators for any type of disagreement.
---
If you need mediation for a probate dispute, don't hesitate to reach out to BRMM and get started on your case today.
---
We Stay Small By Choice To Offer The Most Tailored Service For Our Customers
We are grateful for their guidance and would definitely recommend BRMM.

"This firm has taken care of the planning for my husband and I to protect our future heirs. We are grateful for their guidance and would definitely recommend BRMM."

- T.H.

I would recommend them 100 times over.

"They treat you like family and walked us through the entire Medicaid process for my mom, as well, as made sure our POA documents were in place. I couldn't be more grateful for their kindness, help, and guidance."

- Van Zweden Famil

Strong, ethical, principles.

"When you have confidence in your lawyer, such as I found with Andy Mayoras and other members within his law firm, I fully trusted that my position was going to be zealously represented in an upstanding and professional way. I have nothing but deep respect "

- George L.

The attorneys at BRMM exceeded all our needs and expectations during this trying time.

"Our family can not thank them both enough for their great work. We highly recommend their services for anyone's elderly care needs."

- Kevin D.

Barron, Rosenberg, Mayoras & Mayoras P.C. was a Godsend.

"When I count what few blessings I am fortunate to have, Barron, Rosenberg, Mayoras & Mayoras P.C. is one of them."

- Former Client